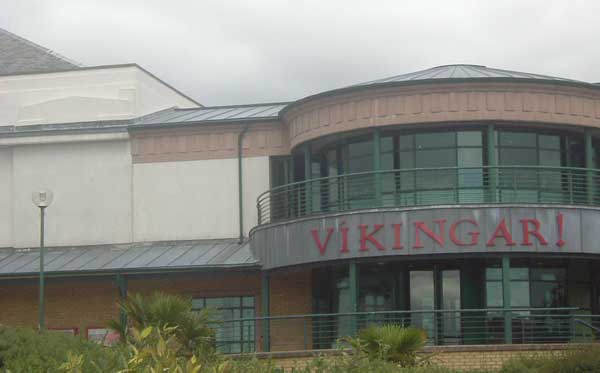 Vikingar! is located on Greenock Road, across from the seafront, towards the north end of the Prom.
The main attraction is the Viking Experience, which has interactive exhibits with storytellers telling Viking tales and myths, and a 20 minute film about Vikings.

LEISURE FACILITIES
Barrfields Theatre
See Entertainment section of LargsOnline.co.uk for upcoming productions.
Swimming Pool
K:A Fitness Suite / Gym
There is also a gift shop where you can buy Viking and Largs souvenirs.
VIKING EXPERIENCE OPEN HOURS

Vikingar! Opening Times:
Monday 9.00am – 9.00pm
Tuesday 9.00am – 9.00pm
Wednesday 9.00am – 9.00pm
Thursday 9.00am – 9.00pm
Friday 9.00am – 9.00pm
Saturday 10.00am – 5.00pm
Sunday 10.00am – 5.00pm
For more information please visit the Vikingar! website.